An evening outdoors celebrating all things "craft"—food, beer, and music!
Join us for this special evening of delicious fresh courses paired with select craft brews.
Science on Tap: Craft Dinner will feature a 4-course meal prepared with each course will be paired with a craft beer. At the start of each course, our featured chef and brewmaster will guide you through the dining/paring experience!
More information on our dinner partners coming soon!
Tickets
Tickets are available in quantities of 2, 4, and 6. This will allow guests to enjoy their evening while socially distancing and being seated with people in their party.
Table for 2: $300
Table for 4: $600
Table for 6: $900
Table types are limited. Must be 21 or older to attend.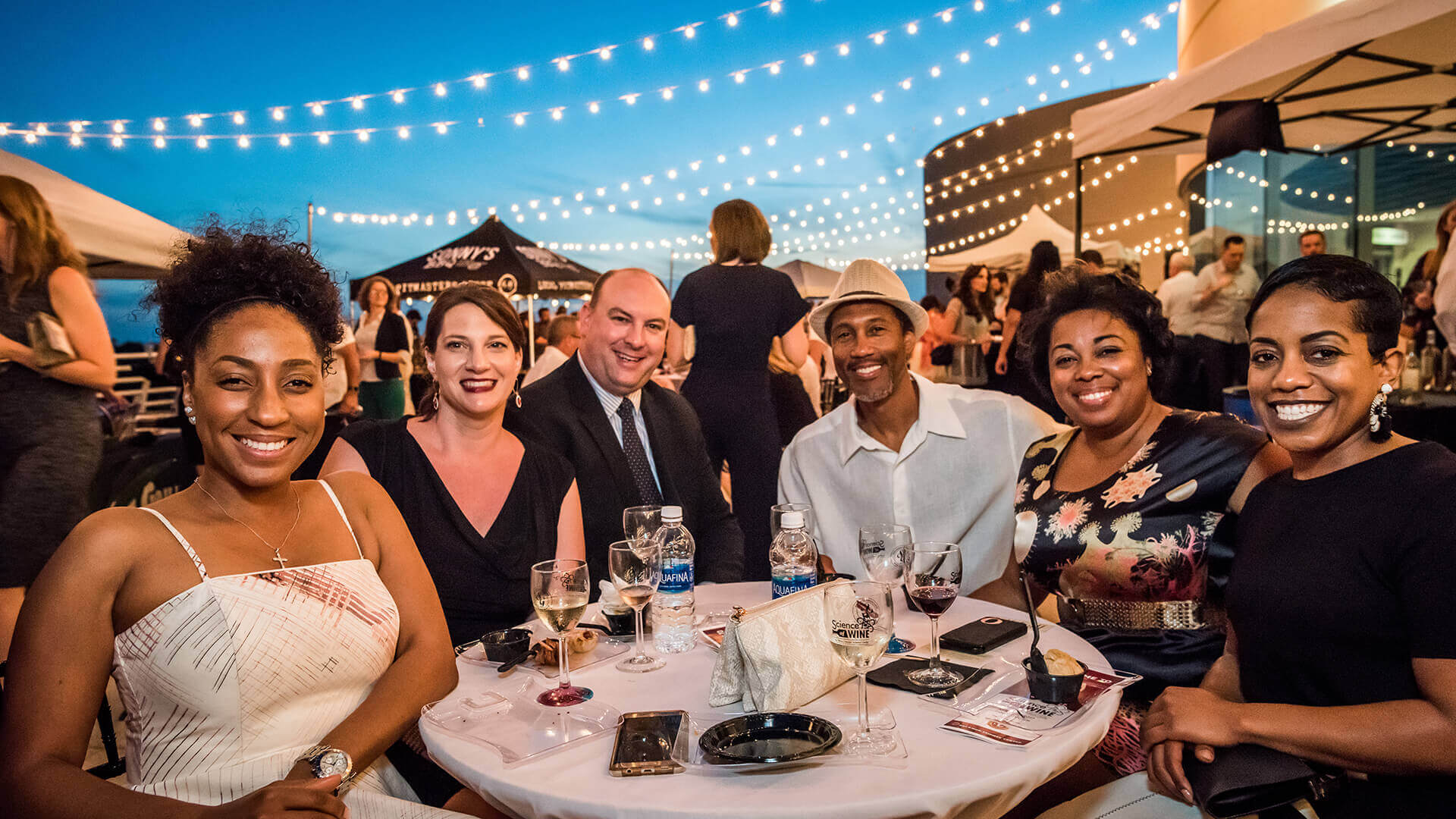 To ensure a safe and enjoyable celebration the Science on Tap: Craft Dinner will take place in an outdoor setting and will be moved indoors should there be inclement weather. Tables will be reserved for guests based on the number in their party and each table will be spaced approximately 7-8 feet apart.
Registrations are available for private tables, exclusively to the registrant and their guest(s). Guests and event staff are expected to follow Orlando Science Center's comprehensive health and safety guidelines.
Would you like to be an event sponsor?
Proceeds from the evening provide support for educational programs and engaging opportunities for youth and families to experience fun, discovery, and meaningful family time. Last year alone, more than 600,000 learners experienced the Science Center, and 136,000 people benefited through our free and reduced-price programs in an effort to give our community access to high-quality STEM learning resources regardless of their ability to pay.
For more information on sponsorship levels and benefits, please download our Sponsorship Packet or contact or contact the Development Team at development@osc.org.