Learn how to make bubble snakes with this STEM-sational DIY activity!
Bubbles, bubbles, everywhere! What are the differences between one bubble and lots of bubbles? We'll show you how to make bubble snakes in the directions below so you can find out! 
Our Early Childhood Specialists in KidsTown put together this fun bubble exploration activity so you can practice your observation and critical-thinking skills at home. 
There is something magical about experimenting with bubbles, isn't there? For more bubbly goodness, check out our fan-favorite Un-Poppable Bubble recipe.
Materials:
Plastic bottle

 

A sock

 

Rubber band

 

Scissors

(and adult supervision)

Bubble solution*

A wide, shallow container

 

A bubble wand or a pipe cleaner

 

Optional: Washable paint for extension activity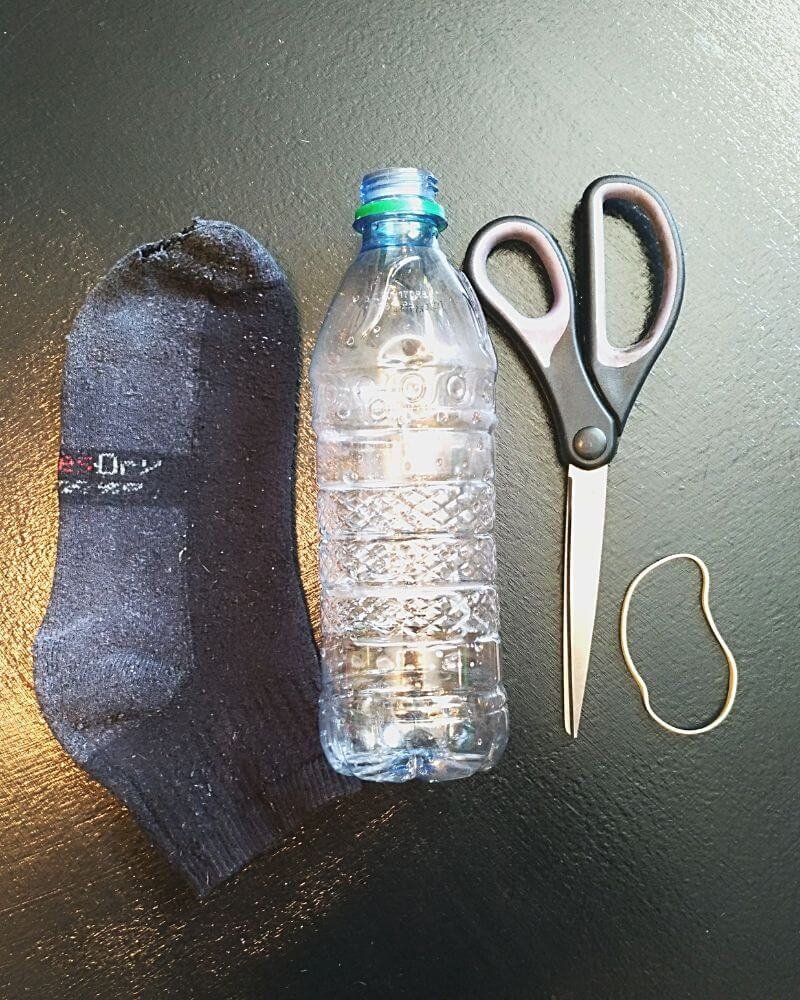 *If you don't have bubble solution on hand, a mixture of dish soap and water will work for this project but you may have to do some tinkering with the amount of dish soap you add if you'd like to blow bubbles with a regular bubble wand. Sounds like another great opportunity to experiment to us!
Use a bubble wand* to blow

one

 bubble

.



Observe your bubble closely. What shape is the bubble? What colors do you see? How big is the bubble? How does the bubble move? What does it look like when the bubble pops? 




Write down or draw your observations so you can reference them later!




*If you don't have a bubble wand handy, a pipe cleaner twisted to look like one works, too!



Once you've completed your bubble observations, you're ready to learn how to make bubble snakes!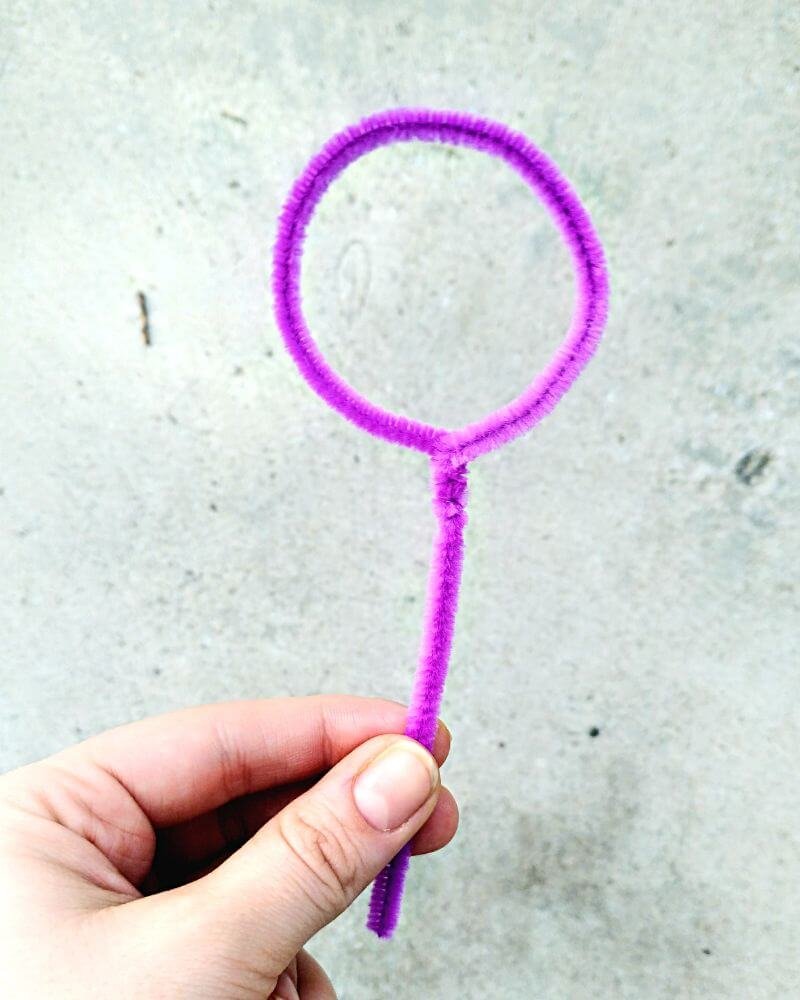 Carefully cut the bottom off your plastic bottle.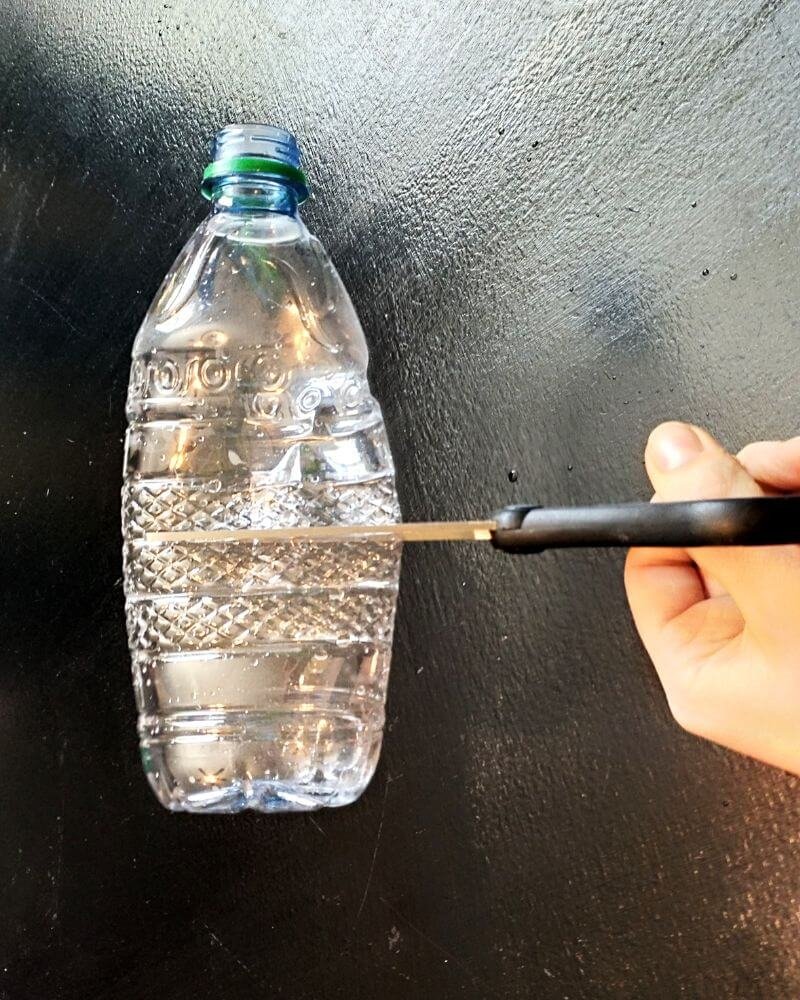 Secure the sock to the bottom of the plastic bottle with a rubber band.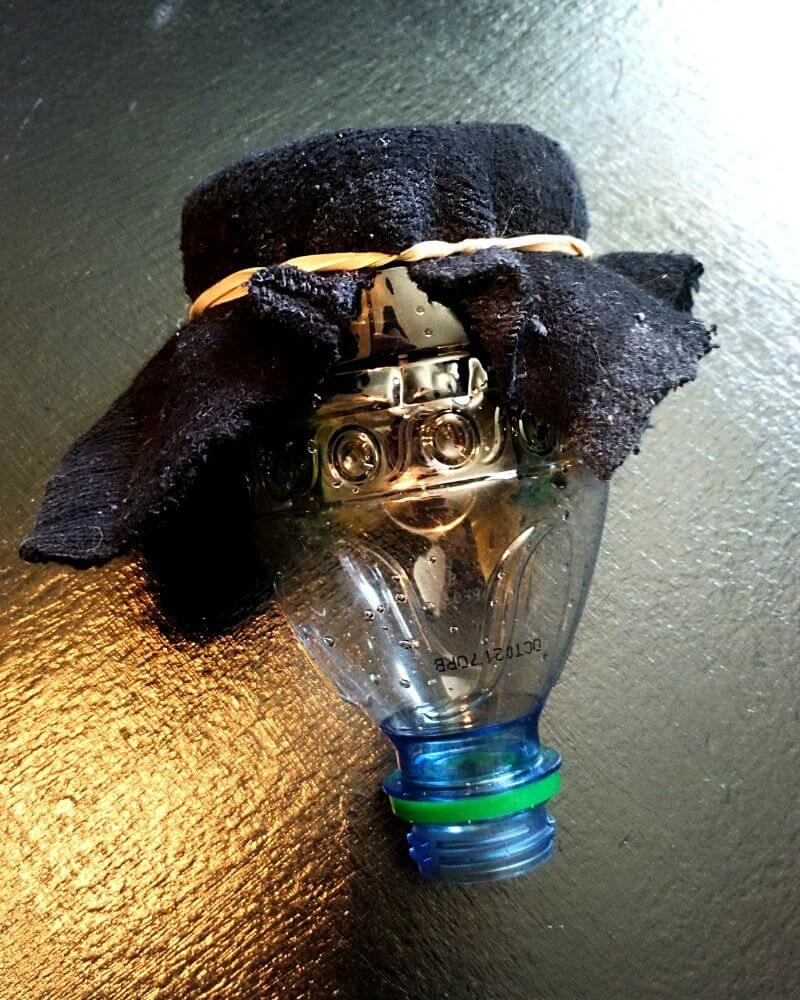 Pour your bubble solution into the container. 
Dip the plastic bottle into your bubble solution, sock end first.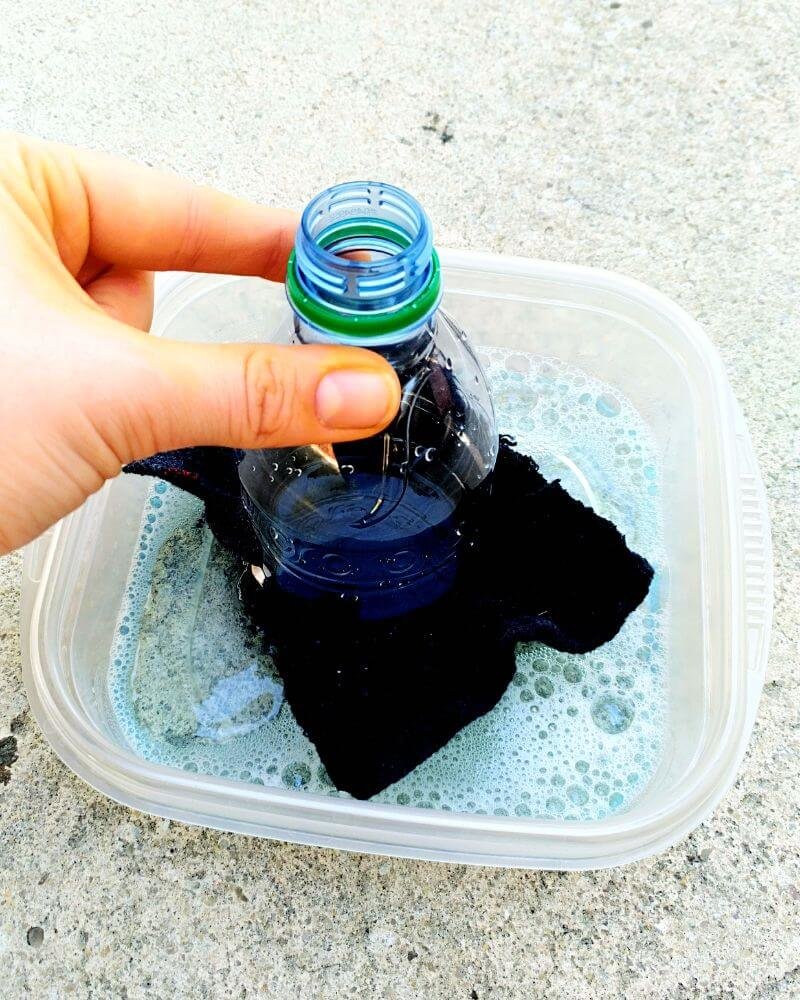 Blow into the plastic bottle from the end you would normally drink through and watch your bubble snake grow! 

Observe the bubbles in the bubble snake.

What shape are these bubbles? What colors do you see? How big are these bubbles? How do they mo

ve? What does it look like when the bubbles in the bubble snake pop? How is this group of bubbles 

the same

 as your first bubble, and how is it 

different

?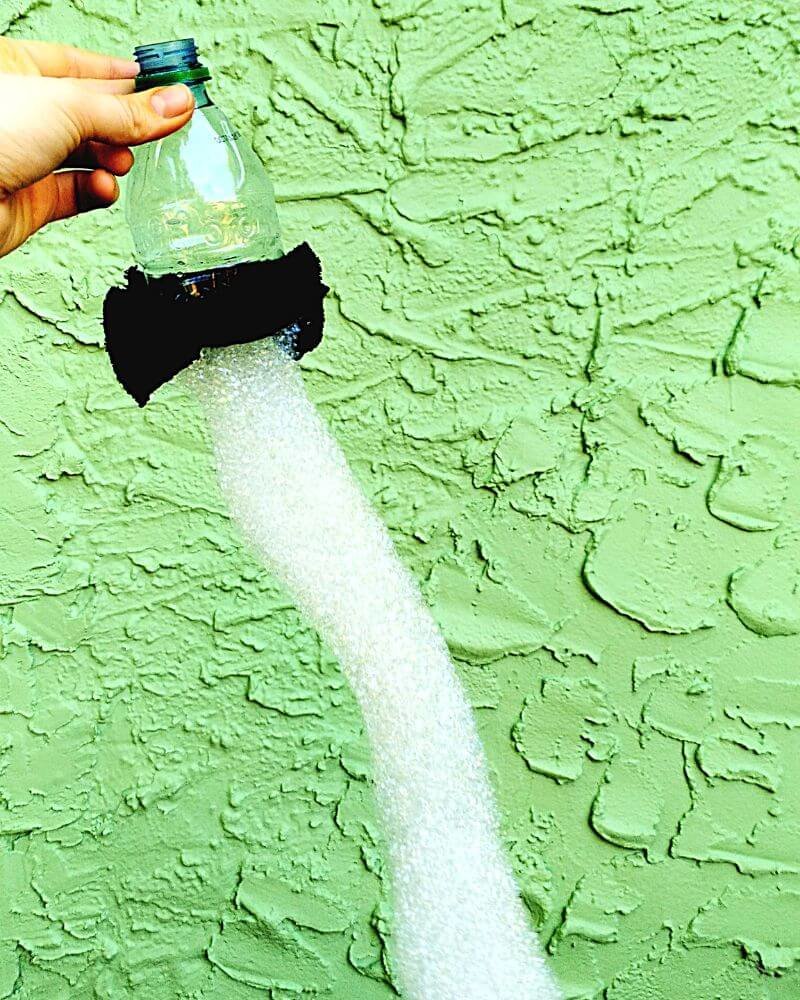 Expand on the Activity:
Experiment with the design of your bubble snake blower. 
Try 

using a plastic bottle with a different size or shape

, experiment with different fabrics such as t-shirt or towel material, and give a few different bubble solution recipes a try. Which combin

ation

 works best?

 

Mix some washable paint into your bubble solution, or apply it directly to the sock after dipping it in the bubble solution

,

 and then blow your bubble snake o

nto 

a piece of paper. Quickly remove the bubbles from the paper to reveal your bubble-painted masterpiece! 

 

Remember to check out our

Unpoppable Bubble Recipe

 for more fun with bubbles!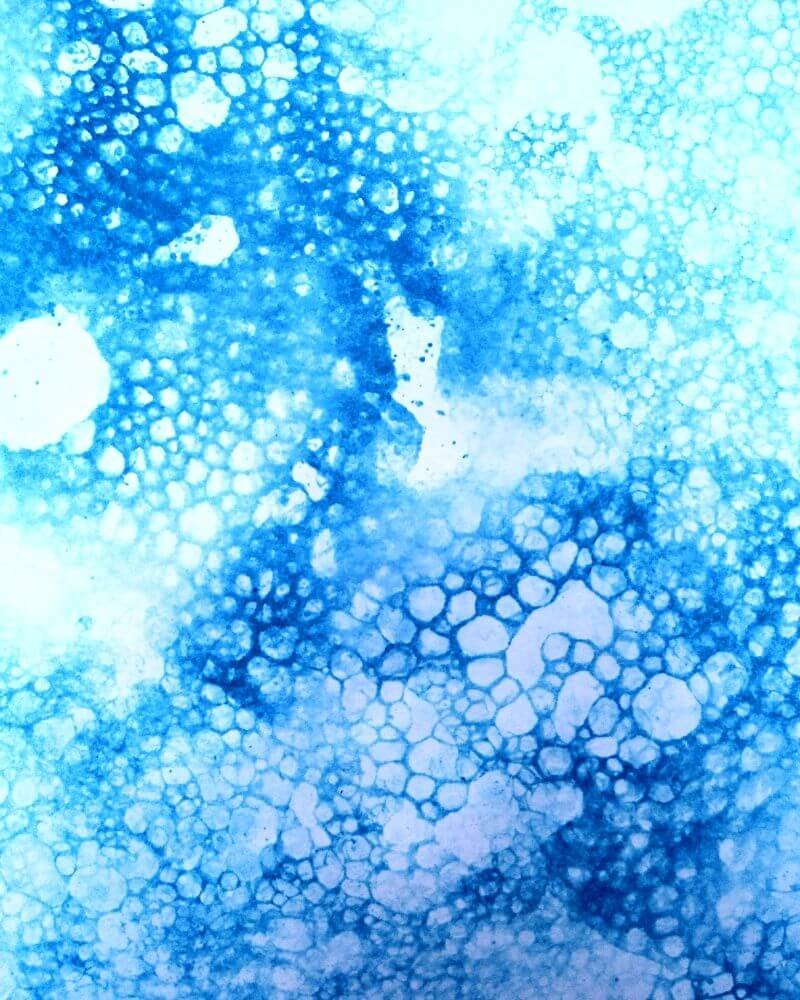 Did you have a blast with bubble snakes! Snap a photo or video and submit it to our Science Showcase here or tag Orlando Science Center and use #OSCatHome on social media! You might be featured on our channels. 
OSC At Home Emails
Get a round up of our latest activities and ideas delivered straight to your inbox so you don't miss a thing!
Support OSC At Home
In these ever-changing times, it is our pleasure to adapt quality Orlando Science Center experiences to engage with everyone while they are safe at home. Please consider supporting our operating fund to ensure we can continue developing resources today and well into the future. Thank you for your generosity and support!